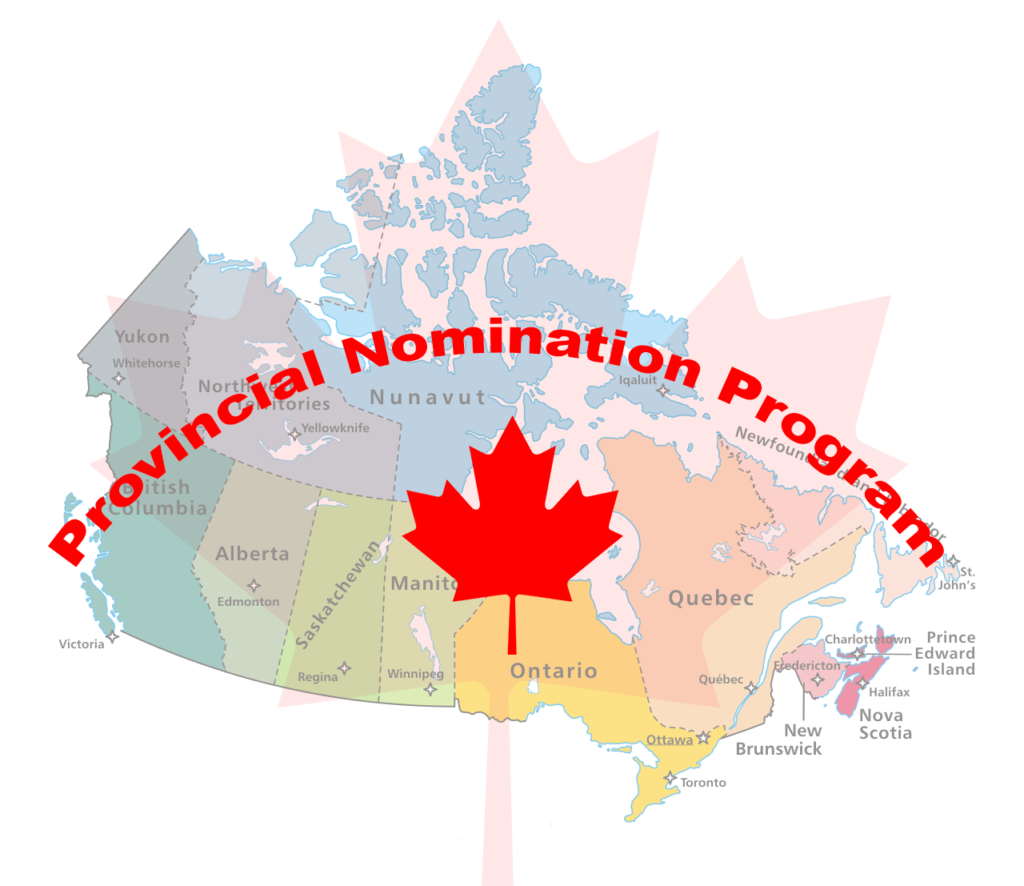 Provincial Nominee Program (PNP)
Provincial Nominee Program (PNP) is designed for workers with skills, education and work experience that can be utilized for the contribution in the field of economy of a specific territory or province. Applicants can apply for the Provincial Nominee Program if they are willing to live and work in a specific province or obtain a permanent residency in Canada.
Every territory and province in Canada has proprietary "streams" and requirements. Streams are immigration programs targeting specific groups of people. Thus, the targets of the program steam may be students, semi-skilled workers, skilled workers, or business people.
There are two ways to apply for PNP. The first method is the paper-based process and the second is Express Entry, the online process.
Aenean mauris urna, rutrum id luctus ac sagittis ndisnt ellentesque sagittis euismod purus, eget lacinia tellus sagittis quis.
In the paper-based application:
You submit application to the territory or province for a nomination under a non-Express Entry stream.
The territory or province will present you proprietary requirements that you need to fulfill in order to get a nomination.
When you get your nomination, you must submit a paper application for a permanent residency to Immigration, Refugees and Citizenship Canada.
You must get a police certificate and pass required medical exam.
In the Express Entry application:
You apply under an Express Entry stream for the nomination and you get in touch with the territory or province.
If you get nominated, you must create an Express Entry profile or update your existing one and highlight that you are nominated.
Another way to apply:
Open an Express Entry profile and show an interest in territories and provinces of your preference.
If you receive a "notification of interest" from the target province or territory, contact them.
Entry conditions valid for both cases:
Fulfill the eligibility requirements of the target territory or province.
Submit your Express Entry profile and demonstrate your qualifications to meet the minimum Express Entry criteria.
If you receive an application invitation, submit your electronic application to IRCC.
Free online assessment
We are pleased to speak with you to discuss your qualifications and options, Contact Toady!
Join students over 1000+ like you
"Thanks to the friendly student visa, I was able to fill an application and receive a student visa in Canada! I didn't believe that it could be so easy. Thank you endlessly TIIS Canada! "
Ravinder P Singh
"I warmly recommend Target International for my visa applications. Through them I completed my application and got my visa. I now on my way to Canada! "
Hamid S
"TIIS lead me through the application process and I applied for the Skilled Worker Program with Express Entry. I was accepted quickly and I am so grateful to TIIS Canada. "
Jyoti K